Dr. Arvinder Walia
Psychiatrist in Austin, TX
Northwest Psychiatry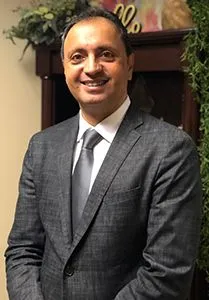 Arvinder Walia is a board-certified adult psychiatrist currently in private practice in Austin, Texas. Additionally, he is a board approved Psychiatrist for Texas Nursing Board. His current practice areas of interest are primarily mood, anxiety and cognitive disorders. His practice expertise includes forensic psychiatric evaluations of health care professionals and consultation liaison psychiatry for metabolic disorders.
He is the co-founder and medical director of the Austin Center for Psychological Care, a dialectical behavior intensive outpatient program for personality and mood disorders. He is also involved in teaching and training of Advanced Psychiatric Nurse Practitioner students at University of Texas, Austin school of Nursing.
He did his medical school training in India and did his psychiatry training at Austin Medical Education Program for Psychiatry in Austin, Texas. He did his visiting fellowship in ECT from Duke University Medical Center, North Carolina. After finishing his Psychiatry training, he joined outpatient Psychiatry practice at Austin Diagnostic Clinic, a multi-specialty clinic in 2005. He had his ECT practice at psychiatric hospital at Seton Shoal Creek Hospital in Austin where he was Vice Chief of staff from 2005 to 2008.